Have you ever had that uniquely Pinterest experience of knowing you pinned an image but can't remember what board you pinned it to or what it exactly looks like? Well yesterday, I spent inordinate amount of time looking for this little gem.
This search was particularly ridiculous because I had used the image in this Brockway Sink post but I just couldn't for the life of me recall where I had seen/stored it. I wasn't so much that I was interested in the image but the source behind it - Rafterhouse. Since the return of Fixer Upper, I had been thinking about this company and the work they do. Generally speaking, I guess you could call them house flippers although I think what they are doing is much more interesting and worthwhile than just looking to make a quick profit.
The Scottsdale, Arizona company was started by two friends in 2012. Having a background in real estate and construction, the friends shared "a passion for post-war era ranch homes and hate(d) seeing them lose their charm" (Rafterhouse). So they formed a construction/design/real estate company and started renovating homes in their local Arcadia neighborhood. Just check out these before and after transformations!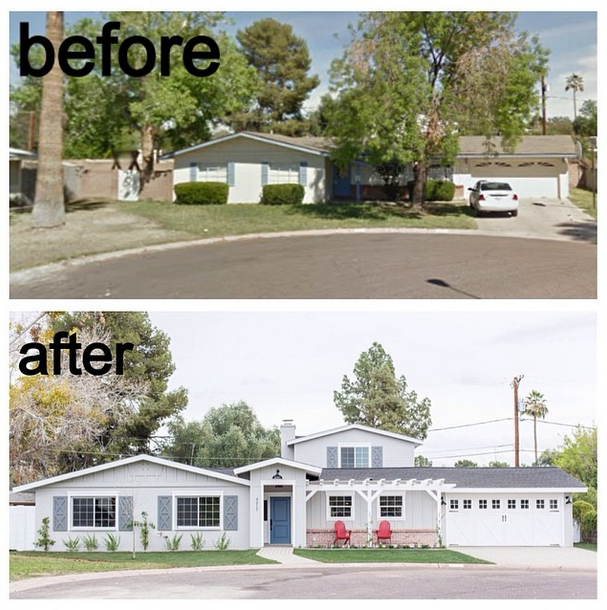 Their interior finishes are pretty great too.
And they seem to have a thing for dutch doors which I, of course, love.
Judging by their portfolio of work and that they just filmed a pilot for HGTV, I would say they are onto something quite successful. Looking forward to their to watching their pilot!