I am dragging a bit this morning as I got back late last night from High Point furniture market. I saw so many beautiful things and am super excited to do a whole mini series about my first experience at the "fashion week" for furniture. However, I need some time to sort through my photos and put my thoughts together so today I want to give a review of the third episode of American Dream Builders.
This week the two teams were tasked with renovating Spanish style homes. The homeowners are "embarrassed" of their spaces...and thats all they really reveal about the clients. I think the homes were pretty evenly matched although the red team broke their losing streak and came through with the win. My favorite room was the bedroom done by Nina Magon on the blue team. Nate Berkus makes a point to say this was his favorite room thus far and I have to agree. I love the built in bookcases and desk as well as the great combination of textures.
I also really liked the outdoor spaces of both teams designed by Darren Moore (blue) and ????. Maybe I missed it but in both the actual episode and in the recap it doesn't credit one designer from the red team.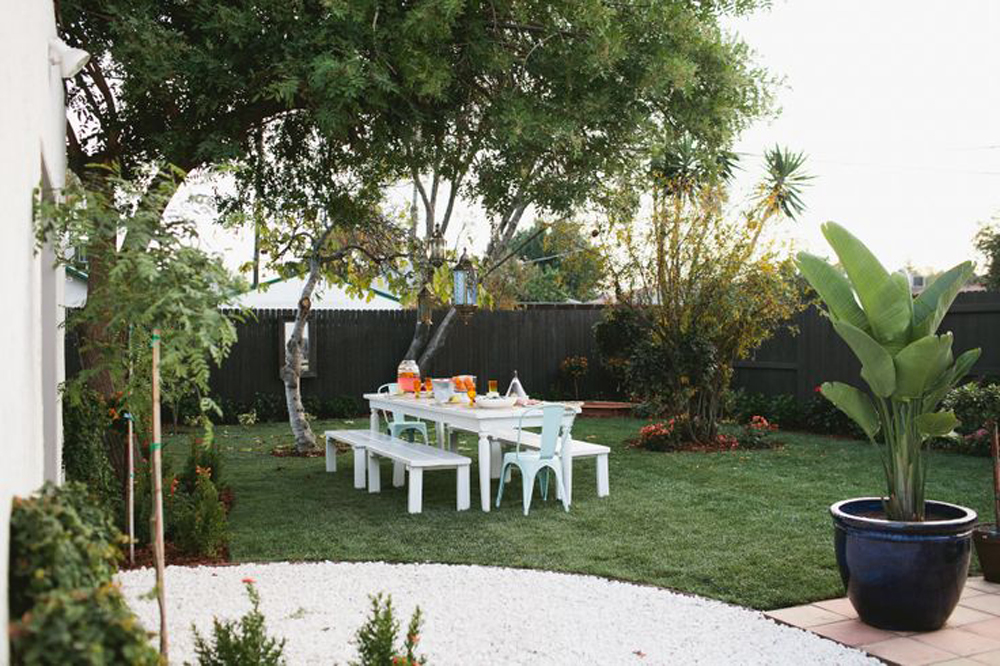 Also left out from both the episode and recap is this red team bathroom which I came across in the episode's online gallery.
The lack of information and images is really quite frustrating. Its almost like the show's team completely forgot to document the contestant's work. I also still don't like all the product placements also this week the team's got to shop at Lawson-Fenning - a manufacturer of furniture that we use and really like.
My least favorite room's were the dining room by Erinn Valencich of the red team and kitchen by Christina Salway of the blue team who was ultimately sent home. Overall, I would say each episode is an improvement over the previous and I am looking forward to catching up on last night's episode in which they redesign a mountain cabin.